Alumni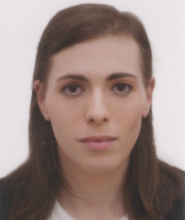 Samantha Ajovalasit
2016-2017
Born in Palermo in 1987, she joined the faculty of economics at the University of Palermo for the three-year degree in Economics and Finance. In 2016 she was admitted to the Master of Science in Economics at University of Pisa, where she graduated in 2016 (110/110). She likes use computational software and as a statistical enthusiast she wants to pursue a career in data analytics for economic research purposes.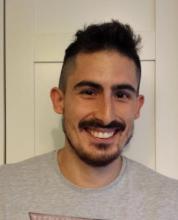 Salvatore Bellomo
2016-2017
Graduate of Computer Engineering at the University of Pisa where obtained both my Bachelor and Master's degrees, and spent a year living and working in London as a Software Development Engineer. Joined the Research National Team of Pisa's Social Sensing project in which the research activities deal with social media analysis e social media mining, social sensing, knowledge discovery, web mining e computational social science. Always looking to learn new things and enthusiastic and positive attitude when it comes to work and enjoy facing and overcoming the challenges that come with working in the IT industry.
Linkedin: https://www.linkedin.com/in/salvatorebellomo/
Domenico Matteo Bianco
2016-2017
He was born in Padua (Italy) in 1992. He obtained his master's degree with honors in physics at the University of Padua in 2016. He wrote a theoretical thesis on cosmic inflation. In particular, he studied the observable predictions, i.e. the statistical properties of the Cosmic Microwave Background, of some inflationary models recently proposed in the context of supergravity theories. He has always been interested in mathematics and computer science and, during the years spent at university, he has discovered the promising profession of data scientist. Finally, he has decided to attend this postgraduate course to supplement his previous studies. https://www.linkedin.com/in/dm-bianco/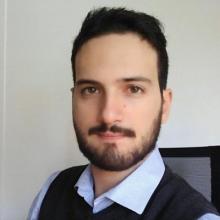 Daniele Campisano
2016-2017
A native of Rome, I completed my master's degree in Economics (Quantitative Finance) in 2016, at University of Rome "Tor Vergata". My graduate thesis focused on gap risk measure for a portfolio covered by a CPPI strategy. After graduating, I worked as a business consultant for a software house for a year, but I understood that, given my inclination for IT and the increasing importance big data have in our world, I wanted to pursue a career in data science. This led me to the University of Pisa's Big Data Analytics course, in order to acquire necessary skills and knowledge in the data analysis field, something I consider as a natural extension of my past quantitative studies.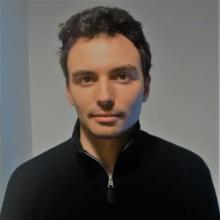 Marco Danzo
2016-2017
Born in province of Vicenza on the 04/25/1988. He moved to Padova, where he graduated in in Business and Administration (bachelor degree), then to Venice where he obtained the master degree in Economics and Finance with the top grade and a dissertation about crowdfunding in Italy. During that period, he had the opportunity to spend an academic year at ICMA Center in Berkshire (UK). After the studies, he joined a consultancy firm operating on company's evaluation, market analysis and business planning. During that time, he worked also with start-ups and this has increased his interest on innovation. He discovered the phenomenon of big data and he started to be interested in it, especially for what regards production activities and business prevision and planning.
Giulia De Poli
2016-2017
I earned my masters degree in Telecommunications Engineering at the University of Padua with a thesis completed in the research laboratories of Philips in Eindhoven based on self-learning algorithms for detection of electrical appliances. I started to be interested in data mining and data analysis, after a year working in Italy as software developer, I moved to Dublin. There I worked for three years in a start-up specialized in energy consumption analysis, performing various roles from the design of new algorithms to software development, including working in several European projects. Hence the interest in this master, to deepen my knowledge in data analysis and integrate it with my personal interest in social issues.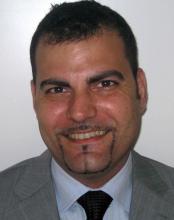 Mauro Mario Gentile
2016-2017
Trilingual engineer, graduated with academic honours, in possession of an MBA from IESE Business School and a 10+ years of international professional experience as strategic consultant, project manager and entrepreneur. Examples of Data Science projects he had exposition to, include the census and segmentation of Italian Twitters users project, developed with the Big Data department at ISTAT; the design of a predictive statistical model to foresee raw material prices for the largest dairy products company in Spain; the foundation of a company that designs point of sales technological elements that detect patterns on in-store customers' behaviour and enable retailers to formulate personalized marketing strategies.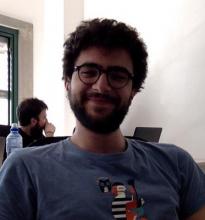 Gianmarco Giannelli
2016-2017
I was born in Molfetta (BA) in 1992. I went to the University of Padova where I majored in Philosophical science in 2015 (I also made a research period in Lyon, France) with a B.A. about the poetic metaphor and the scientific model, looking for some kind of connections between the two fields of research. While i was studying the theories about the knowledge possibilities of the human being, I began to analyze the contribution of the information technology in the comprehnesion of reality. I started the master in Big Data and Social Mining here in Pisa to face a new context for me because I think that the analysis of the datas will be soon a fundamental instrument to understand the reality.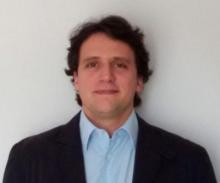 Francesco Grisolia
2016-2017
I studied at the University of Siena (BA, MPhil), where I also received my PhD in Cultural Anthropology in 2012. Between 2007 and 2013 I carried out three fieldwork periods (in total seventeen months) in Nicosia (Cyprus). This experience allowed me to start my collaboration with Osservatorio Balcani e Caucaso, a think tank I have been working for as a correspondent since 2011. From 2013 to February 2017 I worked at the University of Catanzaro as a postdoc fellow in sociology of health and adjunct professor of social and medical anthropology. I spent part of my postdoc at the University of Oxford (Department of Social Policy and Intervention). My interest for the analysis of big data and the decision to apply for this master grew out of my persuasion that we can properly understand and operate within our societies only if we face and make the most of the digital dimension of our existence.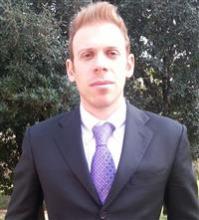 Davide Jacch
2016-2017
Born in Palermo in 1986, graduated in Rome in Law. His work in different environments of law firms and business companies leads him to use storage and process systems of information. He then decided to strenghten such acquired familiarity, expanding it in the field of Big Data Analytics.
https://www.linkedin.com/in/davide-jacch-b74302140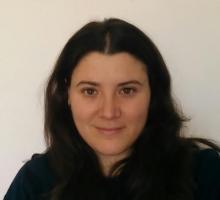 Martina Lorenzino
2016-2017
Martina was born in Pietrasanta(LU) in the 1985. She graduated in Experimental Psychology at the University of Florence. Her master thesis concerned the study of face recognition cognitive processes. In the 2015, she got a PhD degree in Pyshcology and Neuroscience at the Department of NEUROFORBA of the University of Florence, where today she collaborates in the Cognitive Processes Lab. During her PhD, she spent a period at the Brown University, Providence, Rhode Island (USA), where she studied 3D perception. Her main interests concern the study of the influence of emotions on cognitive processes, particularly how emotions influence the learning of new information. She has a great interest in data analysis and psychometry and for this reason she decided to attend the Master in Big Data. She believes that Big Data are an important instrument to understand the human behavior.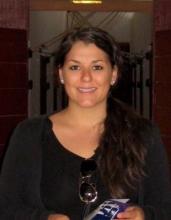 Valentina Marchi
2016-2017
Valentina graduated cum laude in Design of Sustainable Tourism System at the University of Florence. She is very interested and fascinated by the world of the web and social networks and their relationship with tourism issues. Valentina has developed her thesis entitled "Web 2.0 and development of the Tuscany brand " that analyses the binomial focusing on competitiveness, sustainability, innovation and tourism. She currently is researcher in the field of tourism, at the Institute of Biometeorology at the National Council in Florence. Valentina embarked on the path of the Master in Big Data Analytics and Social Mining to deepen the knowledge and try to understand the several facets of a complex phenomenon as tourism.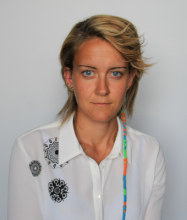 Marzia Martinelli
2016-2017
Graduated with honours in Multimedia Production at the University of Bologna, my final dissertation "Let the Web serve humanity: perspectives of a webified city" focuses on the possibility to create an exsperimental project based on a new typology of smart city, built on the Web of Things, an evolution of the well known IoT. This academic path gave me the opportuinity to work within an evolving scenario - the one of new technologies - with an olistic approach and a multi-purpose thinking. All this allowed me to obtain an interdisciplinary education. I also did an interesting internship as digital designer in a web agency in Sarzana and I currently work as a photographer for private and public customers in Italy and abroad. My passion for the Web and its practical development eventually led me to participate in this master degree on Big Data Analytics.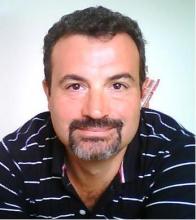 Osvaldo Marullo
2016-2017
Born in 1963, I graduated in computer science at university of Pisa in 1989. Currently I am a teacher of computer science in a programmers course at a businness institute in Cagliari. Always passionate and attracted by information technology and the sciences in general, I worked as IT consultant too, gaining expertise in software development, in data bases management and systems management, collaborating with private companies, with the University of Cagliari and the Research and Development Center for Advanced Studies in Sardinia (CRS4). I participate in the master to acquire new skills in both computer science, and in the data science field, in order to to make new work experiences.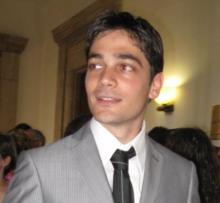 Stefano Mazzuca
2016-2017
I am a young biomedical engineer, I founded a start-up called IMADROM which provides preclinical and clinical drugs development services, and where my actual position is software division manager. Once I completed my master's degree at University of Pisa, my strong interest toward technological innovation led me to achieve a PhD Neuroscience. During my academic studies, I had the chance to do an internship for 1 year at Maastricht University, where I developed a groundbreaking biomolecular imaging technique, being able to perform in-depth analysis for cerebral metabolic maps via MRS (Magnetic Resonance Spectroscopy). In my professional activity, I have been working closely with hospitals and research centers, finding myself dealing with HTA themes (Health Technology Assessment). From this experience, I understood that being able to handle efficiently a high amount of heterogeneous and sensitive data is indeed crucial to support the decision process in this field.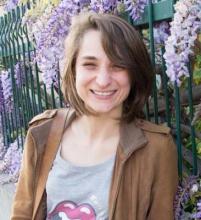 Anna Romani
2016-2017
I was born in Pisa, where I studied Philosophy at the University. I obtained the Master Degree in 2013 and I'm currently a Ph.d candidate at the University of Pisa and Florence. During my research periods abroad (Cologne, Paris) I had the occasion to improve my English, German and French. I choose the Master in Big Data Analysis and Social Mining to enrich my knowledge and skills.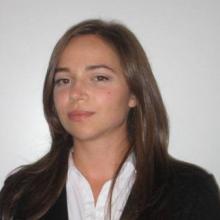 Elisabetta Sperandeo
2016-2017
Born in Pisa on December 25, 1989. Graduated with honors in Business Administration with a major in Accounting at the University of Pisa in 2015. Worked in auditing for one of the Big Four firms. Passionate about entrepreneurship, marketing and the digital world, I've been trying to make these topics merge together in my continuous learning experience, beginning with a MOOC in Digital Marketing offered by the University of Illinois up to the Master in Big Data Analytics in which I'm currently enrolled.
https://www.linkedin.com/in/elisabetta-sperandeo-27570b107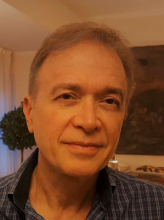 Livio Stefanelli
2016-2017
After the laurea degree in Physics at the University of Pisa, I spent a short working period in Italy and in the United States followed by a long and interesting multidisciplinary experience abroad, mainly in Belgium, Luxembourg, Netherlands and France. This allowed me to participate to the ESA projects (European Space Agency) as well as in the research initiatives funded by the European Commission. Later, I worked as an official at the Directorate General Research of the European Commission and recently at the Representation of the Tuscany Region in Brussels as policy officer. This experience, developed in public and private sectors, give me the opportunity to appreciate the potential of Big Data that can be expressed in almost all fields of our knowledge paving the way to new rich entrepreneurial projects and to scientific cooperation at European level.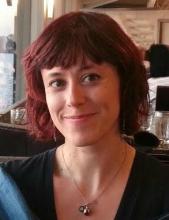 Cinzia Tavernari
2016-2017
Before taking up big data, Cinzia has explored the Near East for some years and she has researched and taught Islamic archaeology at several institutions around the world (MIT, Inalco, Abdullah Gul University). She has enjoyed her itinerant life thoroughly and, most of all, she has learnt that she enjoys extracting meaning from data; she believes it is a compelling way to better understand the world. This passion and a rising interest for digital technologies as a powerful tool to get a distinctive insight of data has lead Cinzia to embark in a new adventure to become a data scientist. Cinzia earned a MA in Oriental languages at the University of Venice and a PhD in Islamic archaeology at Sorbonne University, with a thesis on the road networks and caravanserais of the medieval Near East. Cinzia tackled different experiences that particularly developed her cross-cultural skills, including strong communication skills in different languages and keen critical-thinking abilities.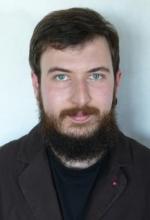 Massimo Tosato
2016-2017
Born in Vicenza in 1989. After a scientific high school diploma, he earns a bachelor's degree in Communication Science from the university of Verona, presenting an experimental thesis on the dynamics of virtualization of minor ethnic communities. He subsequently moves to Siena to study the relationships between social networks, cultural structures and communicative agency in the digital mediascape by attending the courses of the master's degree in Visual Anthropology. Here he synthesizes a proposal for a social research methodology to be applied to the internet, which finds application in an ethnographic thesis titled "To recognize and accept the real in the virtual. r/Italy, online ethnography of a 'virtual community'". After graduating with honors, he decides to continue his studies to equip himself with Data Science techniques and perspectives to integrate the extraction and functional manipulation of information with storytelling capabilities and knowledge processing.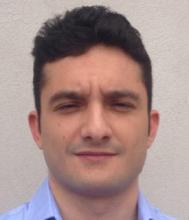 Manuel Usai
2016-2017
In 2015 he earned a master's degree in Governance and Global System at the University of Cagliari, during this time he deepened his studies on regional and global security analysis at the University of Wrocław, Poland. He concluded his studies in Scotland where made a thesis on the effects of a hypothetical Scottish independence on the UK socio-economic security. Hence he decided to attend the Master in Big Data Analysis to expand his social analysis knowledge and interest in Machine Learning methods.
Vincenzo Verzino
2016-2017
From Crotone to Pisa, my path touched different cities where I had the opportunity to make different experiences, all connected by the passion for marketing research and data analysis. I firstly graduated in Economics & Management in Parma and moved to Turin to attend a first level master in Management. I obtained a Master Degree in Marketing Management with a thesis on brand equity measurement models and moved right away to Malta, where I worked as financial consultant for about one year. Once back to Italy, I had an experience working in Marketing and Business Planning office for Cariparma, in La Spezia. I decided to attend this Master in Big Data to integrate my knowledge of analysis software as SPSS and R with data mining and machine learning techniques as well as python and SQL programming languages.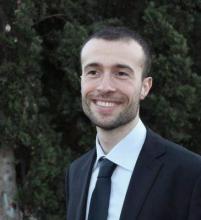 Denys Florian Vincon
2016-2017
Born in Palermo in 1982 and grew up between this city and Paris. Ended up in a master in big data analytics after a path trough space and disciplines. After a beginning in engineering, he obtains a bachelor in Philosophy at the University of Palermo in 2007, then he continues with studies in history and sociology of science and technology at the EHESS of Paris. Here he later graduates in philosophy and cognitive science in 2009. In 2014 he earns a PhD in philosophy and social sciences between the EHESS of Paris and the University of Turin with a dissertation on the perception ad logical structure of images. During the PhD he is visiting student at the University of Edinburgh and visiting scholar at the University of British Columbia. He becomes interested in data science because of a growing passion for the quantitative study of social phenomena, namely in the context of information and communication technology.