Students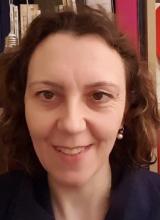 Rebecca Ambrosini
2017-2018
Born and actually living in Lucca; Degree in Mathematics at the Pisa University. I work as analyst since 2003 by Agos Ducato SpA, a consumer credit company leader in Italy. I decided to apply for the Big Data Analytics' Master to enrich my competences with new analysis technics developed on the market, for example on social networks or web text's analysis, always in respect of ethics.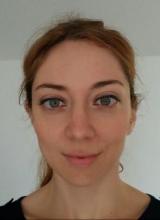 Barbara Berti
2017-2018
Barbara Berti received a PhD in English Linguistics from the University of Milan with a thesis concerning the presence and the treatment of lexical collocations in bilingual dictionaries. She currently works as a researcher at the State University of Milan, where she teaches English Phonology, Morphology, Phraseology, Lexis, Semantics as well as Corpus Linguistics. Her main research interests are collocations in corpus linguistics, critical lexicography and computational lexicography.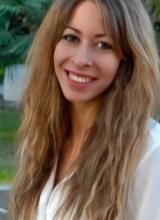 Luisa Bonanome
2017-2018
Luisa Bonanome is 27 years old, she was born in Rome and, in 2016, she graduated in "Psychology applied to the contexts of health, labor and legal law" at the University La Sapienza of Rome. After completing her studies, she undertook a compulsory post-graduate internship at Culture srl: a research and communication company founded by Dr. Felicia Pelagalli, an expert in human digital transformation, data analysis and business consulting. Stimulated by this experience, she has decided to continue in this area by enrolling in the Master, to direct her professional skills in data analysis and to be introduced to those new approaches and tools that are proving fundamental to encourage changings towards, what is today called, a Data Driven culture.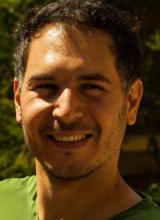 Stefano Caprasecca
2017-2018
I was born in Rome but have been living in Florence for many years. I have a MSc in theoretical and computational Chemistry (Rome) and a PhD in Physics (UK). I am a research fellow at the Dept. of Chemistry at the University of Pisa, where I study the physical processes taking place in photosynthesis, using computational models. I have authored 25 scientific articles and have developed and implemented models of computational Chemistry. Lately I have got into Machine Learning, which I am currently employing to predict chemical properties of molecules.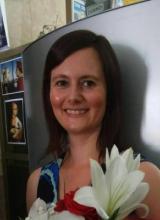 Marta Carvelli
2017-2018
I have graduated in Mathematics at University of Pisa with a thesis in Computer Algebra. After a short teaching experience, I have attended a course in Digital Advertising where the interest about Big Data started from. I have decided then to attend the master in order to increase the knowledge about Big Data e to see some applications of the arguments studied previously.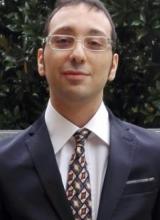 Matteo Centonze
2017-2018
Born in Aosta in 1991, in 2015 he obtained a Master's Degree in Physics of Complex Systems at the Univerisity of Turin. He developed a thesis in computational biology, studying the distribution of some functional genomic elements along the human genome. Shortly after the graduation, he started working as a patent analyst at the Italian Institute of Technology in Genoa, where he could gain experience in areas like the patentability of inventions, intellectual property and technology transfer. He decided to attend the Master in Big Data Analytics & Social Mining to reinforce and improve his knowledge in the fields of computer science and data analysis.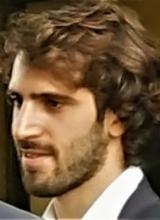 Andrea Cominotto
2017-2018
Born in Pisa, I graduated in Economics and Commerce and later in Marketing and Market Research at the University of Pisa, with experimental thesis on happiness induced in consumers by the acquisition of material and experiential goods. My studies have stimulated an interest in consumer behavior, CRM and business performance analysis in marketing campaigns. I am also interested in the areas of Data Visualization and Machine Learning, which I consider very useful to add to my knowledge. The master in Big Data offers me a wide range of tools to increase my skills, as well as fundamental notions of computer science and programming.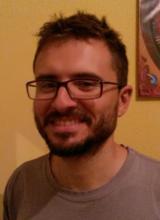 Luca Costanzo
2017-2018
My name is Luca Costanzo and I live in Prato. I have earned a master's degree in Matter Physics from University of Florence and then a PhD at the European Laboratory for Non-Linear Spectroscopy (LENS). Currently I'm a post-doc at the National Institute of Optics (INO-CNR).
Paola Dadone
2017-2018
Born in the province of Cuneo in 1985, after a linguistic A levels she obtained a bachelor's degree in Development and Cooperation (Political Science) and a master's degree in Institutional, environmental and regional economics (Economics) from the University of Turin; she spent the last year of her master's degree at the French University of Paris XII Val de Marne. She currently works as a researcher at Liguria Ricerche S.p.A., an in-house company of the Ligurian Regional Government. In particular, she deals with research activities on the state and trends of the ligurian economy and society, supporting the general and sector planning of the regional government. She identified the master as a tool for expanding his skills in the field of data analysis and communication, as well as an interdisciplinary path suitable to satisfy her curiosity about ICTs and their social implications.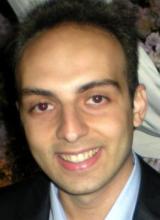 Alessandro Distefano
2017-2018
Born in Catania in 1986, Alessandro has a great passion for Computer Science and technology. He graduated cum laude in Computer Engineering Master's Degree at the University of Catania. Since 2010 he has worked as IT consultant for behalf of italian and international companies and startups. In 2015 he co-founded the startup WakaPic: an advanced photo manager that uses AI and cloud systems to catalog big photographic archives, with the aim to provide the user a smart-search experience based on: automatic and customized tag functions of their photos, natural language interaction, emotional classification. His main interests are: Cloud, Distributed Systems, AI and Big Data.
https://www.linkedin.com/in/alessandrodistefano/
David Gigli
2017-2018
Born in Macerata in 1987, he studied Theoretical Physics in Pisa and graduated in 2014. During his years of study, he was able to take part in the ethical and political issues of Big Data, especially those coming from social media. He worked for two years in an IT company (Advanced Computer Systems S.r.l.) on a software automation control project. In 2017 he enrolled in the Master in Big Data & Social Mining with the aim of obtaining more specific knowledge of the world of Data Science.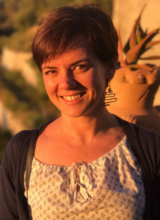 Verdiana Granata
2017-2018
Born in the province of Messina in 1987, she obtained a bachelor degree in Energy Engineering at the University of Palermo and a Master degree in Energy and Nuclear Engineering at the University of Bologna with a thesis on the characterization of nanofluids for the use in power transformers. In January 2018 she founded, with two of her best friends, AMV Idealab, the first innovative startup in the province of Messina that looks at smart cities and, through BOT technology, intends to promote the "smart" development of the territory. In this direction, since 2015, she is involved with the Association Smart Gioiosa.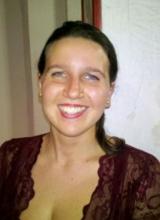 Laura Kohnke
2017-2018
She was born in Messina, and she got her Master's Degree in Literary and Non-fiction Translation with a score of 110/110 with honours in 2016. In the same year, she attended the School of Advanced Technologies for Translators (SATT) at the Fondazione Bruno Kessler of Trento, where she achieved a certification of skills in the use of the CAT tool MateCAT. She has worked as an English teacher both in private language schools and in public schools as well. She has also held the role of Italian language assistant at the Modern Languages department of Cardiff University while working as a freelance translator for Translated. In 2017 she attended a 2nd level specialization course held at the University of Pisa on Big Data & Social Mining to integrate her linguistic knowledge with innovative tools, focusing her attention on computational analysis, digital texts processing, and Machine Learning.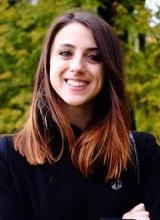 Isabella Maria Lepore
2017-2018
I majored in philosophy and I'm a PhD student at the University of Roma Tre and Roma Tor Vergata. I'm currently working on Isaac Newton's metaphysics and theological unpublished manuscripts. I approached the world of big data and data mining to satisfy my curiosity and to learn new things.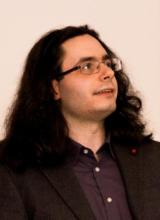 Giulio Leuci
2017-2018
I was born in Grosseto in 1992. I got my B.Sc. in Physics and Advanced Technology at the University of Siena and my M.Sc. in Physics at the University of Pisa, where I attended some Medical Physics courses. Driven by curiosity about Data Science application in medicine, I decided to attend this Master because I would like to learn other application fields to broaden my work horizons.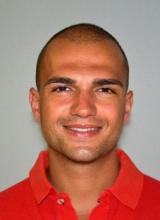 Daniele Licari
2017-2018
After the Computer Science MS Degree, he hold a Ph.D. in Chemistry from Scuola Normale Superiore (Pisa, Italy) in 2014. His doctoral thesis has been focused on the designing and building of an cyberinfrastructure to analyze quantum-chemical results, increase researchers' productivity, and improve the sharing and enrichment of heterogeneous data, in order to encourage research scientists to engage in cross-disciplinary activities with a focus on Molecular Science and Virtual Heritage fields. He worked as a PostDoc at the Scuola Normale Superiore (2014-2017), his research involved the development of a user-friendly environment for fully exploiting state-of-the-art computational packages for simulating molecular spectra in a wide range of frequencies of the electromagnetic spectrum, by converting raw data into easily interpretable spectra and providing a complete set of functionalities to collect and analyze them. I am currently a PostDoc at the Italian Institute of Technology in Genoa.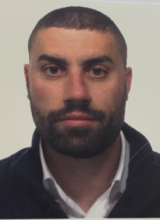 Marco Magnolo
2017-2018
Born on Aug 17th 1985 in Lecce (Le), I live in Pesaro (PU). I obtained the high school diploma in 2004 and I attended the Italian Army Military Academy in Modena and Torino from 2004 to 2009, where I graduated in "Scienze Strategiche". In 2009 I have been assigned to the Italian Army 28° "Pavia" Regiment stationed in Pesaro (PU).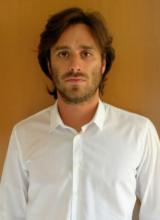 Simone Mattera
2017-2018
Born and raised in Siena. I completed my Master's degree cum laude in Computer and Automation Engineering from the University of Siena in 2016, combined with one year at the Radboud University of Nijmegen (NL) studying Artificial Intelligence as an Erasmus postgraduate. After defending my thesis, a research done at IMPA - Instituto de Matemática Pura e Aplicada in Rio de Janeiro (BR) titled "Evolutionary game models for brain connectivity", I started working in Turin as a software developer for industrial robots. Here my interest in the data analysis got started, as I furthermore joined a project regarding predictive maintenance for industrial machinery. I eventually applied to the Master in Big Data Analytics and Social Mining to broaden my knowledge of the Data Science, seeking to get an across the board picture of its large variety of purposes.
LinkedIn: https://www.linkedin.com/in/s-mattera/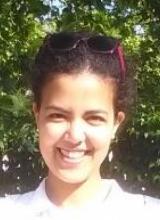 Albertine Meroni
2017-2018
Albertine Meroni was born in Varese in 1990, she graduated in Environmental Engineering at Politecnico di Milano with a thesis in the field of modeling for the dispersion of pollutants into the atmosphere. Moved by the desire to expand her skills she decides to undertake the master in Big Data at University of Pisa.
Giordano Onorati
2017-2018
Bachelor's Degree in Physics, Master's Degree in Statistics for Information Systems and Master's Degree in Technological Innovation and Design for Urban Systems. During the Master's degree thesis I developed a geomarketing analysis aimed at creating a ranking of points of sale through the creation of a composite indicator able to describe the level of competitiveness. The economic potential has been evaluated in terms of purchasing capacity of the resident population in the catchment areas of each point of sale and of the specific characteristics, both of the point of sale itself and of the urban context interior of which was located. The information related to each of the territorial areas has been reconstructed based on the results of the Population Census for census sections and the type of land. Finally the registration to the Tim Big Data Challenge 2015 which gave me the opportunity to work with the data relating to the telephone cells.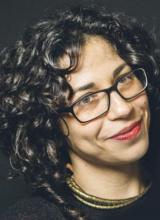 Gina Pavone
2017-2018
She got a bachelor's degree in foreign languages and cultures and a master's degree in publishing and writing, specializing in investigative journalism. She has written for various newspapers and she regularely realized inquiries and reports for D, magazine of the newspaper La Repubblica. Working for the magazine on gender economics ingenere.it, data became something she refered to more and more assiduously. She then attended a data journalism summer school at the university of Trieste and a course on visual journalism at the university of Bolzano. Since 2015 she's been working at Openpolis, a civic observatory that uses open data for transparency projects regarding institutions and public administrations. She delved into the aspects of narrative reporting and studied editing techniques, linguistic simplification and editorial desk obtaining a master in copy editing.
https://www.linkedin.com/in/gina-pavone-39320288/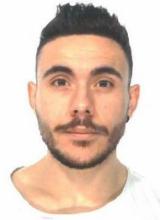 Ignazio Pisanu
2017-2018
My name is Ignazio, I'm 25 and I am from Sardinia, where I lived until 18. I then moved to Pisa where I obtained a BA in History and Philosophy. I participated in an Erasmus exchange programme and studied in Corte (France), where I worked on my dissertation. I started a master's degree in Mass Media and Politics at the University of Bologna and acquired skills in political communication and public opinion analysis. In 2017 I was awarded a scholarship to spend five months in Russia at the People's Friendship University of Russia. There I had the opportunity to study at the school of International Journalism and started a research project on public opinion analysis, which later inspired my master's dissertation. I graduated with honours in 2017. During the university years I worked for three Italian newspapers as an editor and a journalist and was in charge of the online newspaper Cronacastorica.net.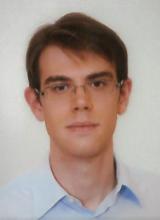 Michele Pizzardo
2017-2018
Born in Rovigo in 1992, I obtained the Master's degree in Physics at the University of Padua, with honors. I have discussed a thesis in Cosmology, combinig the theoretical and the computational aspects of this discipline to develop and prove the potentialities of a linear response function dealing with the non-linear effects acting on the evolution of the large-scale structure of the Universe at the baryon acoustic oscillations scales. I have always been attracted by the capability of data to reveal enlightening information if appropriately handled, leading to the solution of complex problems regarding different areas, from the business to the social and political ones, so I am attending this course to complete my formation, in order to acquire the knowledge needed to immerse myself in the Data Science world, to make of it the core of my future working activity.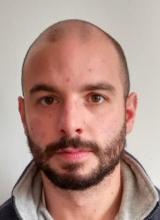 Stefano Ruzza
2017-2018
Stefano was born in Turin on 1987. He earned a BSc in Physics from the University of Turin with a dissertation on the processes of epidemic diffusion on complex networks. He then obtained a Master's degree in Astrophysics and Theoretical Physics from the same university. His dissertation is entitled: "Statistical Inference and Criticality". Stefano collaborated with an IT company in compiling statistics on football events and currently works as a scientific communicator for primary and secondary school children at a teaching laboratory in Turin.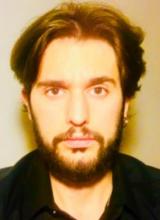 Franco Savastano
2017-2018
He is from Rome and he holds a Bachelor's degree in Biology and a Post graduate Master's degree in Biological Oceanography and Marine Biology. The experience and the knowledge he gained in the scientific and IT field both during the internship and doing research for his thesis project at ISPRA (Istituto Superiore per la Protezione e la Ricerca Ambientale), led him to comprehend how important it is, for a scientific team, to have a professional figure skilful at elaborating and interpreting data. Therefore, he decided to enrol in the Big Data & Social Mining Specialization Course at the University of Pisa, setting the goal of acquiring the typical Data Scientist skills in order to employ them in scientific research, as well as in its decisional process, focusing on their application in the environmental field.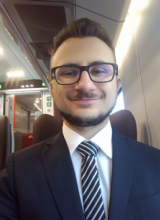 Andrea Vilasi
2017-2018
Born in Reggio Calabria in 1992, he took a Master Degree in Theoretical Physics in Pisa in 2016, with a thesis on Quantum Chromodynamics (the theory that explains the strong interactions between quarks). After an internship in Rome in E&Y, he got interested in Network Science and Big Data Analytics, and decided to enroll in the Master. Passionate about creative writing, he opened in 2017 a blog of short stories, "The Open Tap".